In this article, we will tell you everything you need to know about how to care for balayage highlights to show off your mane for as long as possible. Take note!
Balayage is one of the most popular hair coloring techniques of recent years.
It focuses on enhancing the hair's luminosity and highlights by applying fairly fine strands without touching the hair root, making it less damaging to the hair than full hair dyes.
However, its application depends on factors such as the length and quantity of hair. Thus, the greater the quantity, the greater the need for highlights and vice versa.
How To Take Care
Although balayage highlights are usually associated with dark hair because it is one of the best ways to lighten the mane without dyeing all the hair, the truth is that they work well on all types of hair and colors (brunette, brown, blonde…) if applied correctly.
So if you are looking to give an extra shine to your hair and face, don't hesitate! Go to the hairdresser to choose the most suitable balayage to highlight the beauty of your hair according to its tone.
Of course, although it is not a complete dye and is less damaging to the hair, balayage also needs specific care to last longer and look better.
Read on and find out what they are to show off your mane.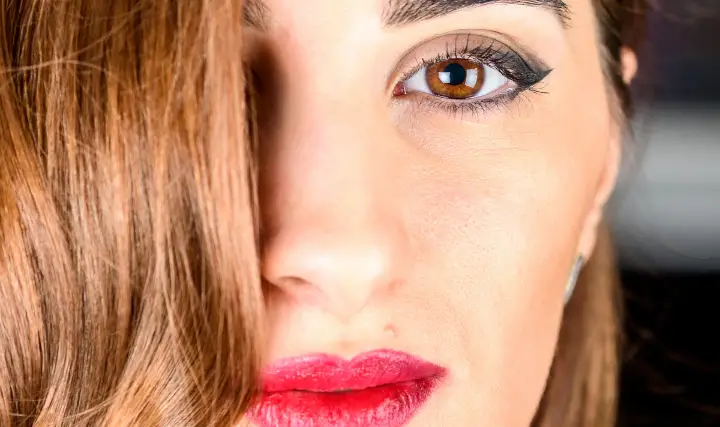 Hair care before applying balayage highlights
Although we will tell you how to take care of your hair after balayage coloring, the condition of your hair is also a determining factor in how long it will last and how it will look.
So if you haven't yet been to the salon to get your balayage highlights, we recommend that you follow these steps a month before if you have the opportunity:
Use a moisturizing shampoo.
After each wash, use a conditioner from mid-lengths to ends.
Apply nourishing masks once or twice a week.
Apply hair sunscreen every day
It's all about keeping your hair moisturized and healthy. If the ends are very damaged, it may be best to cut a little before applying the strands. This way, the result will be much better.
Keep in mind that hair dyes always dry out the hair and if you already have dry hair, balayage or any other hair dye can damage your hair, so try to keep it moisturized before and after the application.
There are specific treatments to moisturize dry and dyed hair that you can find in hairdressers, drugstores, and specialized beauty websites.
Read: How To Remove Red Semi Permanent Hair Dye At Home
Basic care for balayage highlights
Once you've been to the salon, following a specific care routine will help keep your hair shiny and healthy for longer:
Use a shampoo and conditioner specifically for color-treated hair.
If your hair is blonde, we recommend using silver or violet shampoo once a week to tone it down and prevent it from turning yellow or green.
Apply a moisturizing mask once or twice a week, even better if it is specific for color-treated hair.
If you apply oils, make sure they are of high quality and do not dry out the hair.
Avoid sulfates and silicones: although it is not mandatory, the truth is that these ingredients dry out the hair and when cleaning more aggressively, drag the coloring.
When your hair is wet, comb it gently as colored hair is more vulnerable and can break easily.
Towel dry it gently and avoid rubbing it.
Always use heat protection products before using heat tools such as hair dryers, straighteners or curling irons.
As you can see, it is also important to adapt your hair care to different hair types and tones, so it is a good idea to ask your hairdresser which products will work best for you.
Read: How To Wash Out Arctic Fox Hair Dye Easily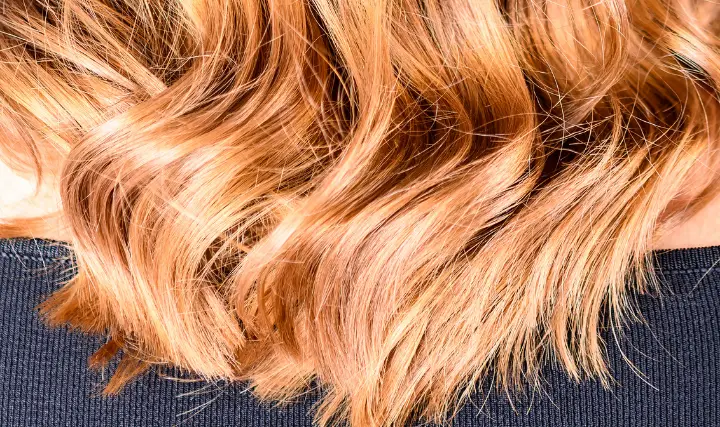 Other tips for caring for balayage highlights
In addition to your hair care routine, the following tips can help you to keep your hair as healthy as possible, especially in summer.
Protect your hair from the sun: so that your hair is not negatively affected by the sun and your balayage highlights last longer, it is best to use a sun protection product for your hair.
The use of caps, caps, or hats is also very beneficial so that the sun does not punish the hair.
Take care of your hair at the pool: although the ideal for your hair is to avoid chlorine at all costs, if you are going to shampoo your hair, it is best to apply a product that protects your hair.
If you are a swimmer or swim frequently, you should also wear a cap to protect your hair.
You've just come out of the salon, and your golden locks wave in the wind, reflecting the light in all directions, blinding everyone who admires you.
But after a few weeks, things change: where before there was a cool blonde, you begin to see orange tones, and the softness prior to the treatment has completely disappeared, giving way to a more than obvious dryness.
Did you think that the divine state of your balayage highlights would last forever?
Although it's a technique that allows you to space out your visits to your stylist, don't trust it: after all, it's a bleaching process, an aggressive process that consists of removing the natural pigment from your hair using chemicals.
So if you want to keep your balayage highlights looking their best over time, you need to read this little guide on how to care for your balayage highlights. Go ahead!
How To Care For Your Balayage Hair
1. Put yourself in the hands of a specialist in balayage highlights
The first step to maximize the "just out of the salon" effect comes before everything else: go to the best balayage expert you can find.
The key is the technique and the quality of the products used, as well as hydration before, during, and after bleaching.
This step largely defines the behavior of your highlights in the long term, so don't skimp on resources and put yourself in the hands of a professional who is highly specialized in this type of highlight.
In addition, you can take advantage and try a short haircut, which is in full trend.
2. Say hello to sulfate-free shampoo
Secondly, you'll want to get a good sulfate-free shampoo. Why? This detergent chemical that's so common at the top of ingredient lists is so strong that it can "eat" the color of bleached hair with extreme ease.
If you want the color to stay intact for as long as possible, invest in a mild, sulfate-free shampoo like Aveda's great Invati Advanced – your balayage highlights will thank you!
3. Alternate with purple shampoo
No, your sulfate-free shampoo is not enough to prevent the degradation of your balayage strands.
While the latter is responsible for washing your hair gently, it's the purple shampoo like L'Oréal Expert Silver Magnesium that's responsible for ensuring your hair's cool, ideal tone: its pigments counteract your hair's natural tendency to revert to auburn or Pikachu yellow.
Use it from time to time and alternate it with sulfate-free shampoo – this step makes all the difference!
4. Rinse your hair with warm water
Yes, there is no more comforting feeling after a hard day's work than a hot shower. But does your hair like it too?
Excessively hot water robs the scalp of the oils it naturally secretes and protects it from external aggressions.
So you need to avoid it at all costs. Doesn't your skin itch when you overdo it with the temperature? Well, your hair suffers, too, although it may not be so obvious.
5. Nourish your hair with weekly treatments
After the trauma, your hair undergoes when you bleach it, it's not uncommon for it to feel rougher and drier. Why? Because it is.
Pamper it by applying a good reconstructing mask once a week for at least an hour. You'll notice the difference (haven't you heard of Olaplex?).
Kérastase's Blond Absolu Ultraviolet Mask is very nourishing and also neutralizing, specially designed for blonde hair.
6. Avoid excessive heat
Using hair dryers, curling irons, or flat irons refines the texture of the hair and makes it more prone to breakage.
Imagine its effect on highlighted hair, which is naturally drier and more delicate.
Any sensitized hair like yours will notice a big improvement if you give it a break from the heat from time to time. Try it!
7. Visit your stylist again
Make an appointment after a few months to refresh your balayage highlights.
There's no more effective method to keep them looking perfect than having them touched up by the specialist who did them in the first place.
How to deal with balayage
At Jean Louis David, we prefer to talk about Contrast, a method that consists in lightening certain parts of the hair to create a bright and personalized contrast depending on the cut.
The advantage of this technique is that? The absence of a "root effect". This doesn't mean, however, that you stop taking care of it.
Even if it is a partial coloring, balayage creates a permanent effect. You must therefore take care of it at home and regularly go to your hairdresser.
"A balayage requires a session at the hairdresser every 3 or 4 months, while a coloring needs to be touched up every month. So balayage is much less binding."
Unlike classic dye, you don't need to touch up the roots regularly, as the strands blend naturally into the hair.
"If you just can't wait, we can suggest touching up with a lightening cream: a solution to resist until your next appointment!".
At home, take care of highlights like you would color. "Use moisturizing products to deeply nourish bleached hair.
Alternate them with treatments for color-treated hair, such as shampoos and masks, to maintain the dye longer."
On the other hand, it is preferable to use blonde hair treatments instead of colored hair treatments.
This way, your hair will remain bright, shiny, and intensely nourished for a long time.
Our tip: For even lighter highlights, i.e., less golden and more white, you can use an occasional white hair shampoo or a reviving anti-yellowing treatment.
This type of product eliminates the patina effect from the hair, which will be lighter and shinier. Do this once every 15 days.
Conclusion
Whether you have short or long hair, Balayage is always all the rage. It's a way to get a perfect hair look with vibrant and natural highlights that light up your hair.
This is a coloring technique that allows you to get games and light effects definitely trendy, but that requires some extra attention.
Here's a summary of how to take care of hair treated with balayage, useful tricks, and specific products.
PROTECT THE COLOR
Balayage creates elegant lightening on the lengths while leaving the hair root intact.
For a natural effect, you can choose a shade slightly lighter than your base or create a stark contrast between the ends and the root for a more rockin' look.
To keep your color in place for as long as possible, make it radiant and revive it from time to time, try the products of the MY BALAYAGE line.
SHINE A specific extra-polishing shampoo contains concentrated glycolic extract of sunflower seeds that protect the hair from damage caused by free radicals.
Studies have shown that it is able to slow down color fading. To be used in association with reflecting masks:
EXTENDED CONDITIONER Shining and softening mask in 5 shades
SHINE
COPPER
RED
CHOCOLATE
VANIGLIA
(to be combined according to the nuance of Balayage made), Indicated to help maintain the brilliance of the hair color.
Provides softness and carries out anti-frizz action, combats color fading, intensifies the reflections, illuminates, and protects!  Allows you to treat the B. professionally at home as in the salon.
ALWAYS MOISTURIZE
Here are a few tips to reduce the stress on your hair when drying and enhance its shine!
Before drying your hair apply a heat protector; it helps to detangle the hair without running the risk of breaking it, and protects from the drying action of the hair dryer and straightener.
Use MULTIFUNCION SPRAY
Multifunctional spray 10 in 1
Conditioning spray without rinsing with active ingredients to detangling action, polishing, nourishing, softening, and restructuring also contains active ingredients with antioxidant action, leaving the hair soft, shiny, and soft.
FEATURES
Excellent detangling
More body to the hair
Controlling frizz
Restructuring
Facilitates styling
Protects from heat
Long-lasting styling
Antioxidant
Gives volume
Shiny and soft hair
DON'T FORGET THE FINAL TOUCH!
Especially if you have long hair with balayage, you will have to pay more attention to the health of your hair, preventing it from drying out and giving rise to the hated split ends.
Use ELIXIR – 13 RITUALS OF WELLNESS
A true elixir of beauty for the hair with film-forming, protective, and laminating properties of the stem.
Product to be discovered and a thousand surprises in use allow you to create 13 rituals of well-being personalizing.
Soft, smooth, shiny hair. Dry oil is not greasy and does not weigh down the hair.